The Collective Service for Risk Communication and Community Engagement (RCCE) enables collaboration between a wide range of organisations to increase the scale and quality of RCCE approaches. It catalyses and accelerates expert driven, collaborative, consistent and localised RCCE support for governments and partners involved in the national response to COVID-19 and beyond.
The Collective Service aims to deliver, for the first time, the structures and mechanisms required for a coordinated community-centred approach to risk communication and community engagement embedded across public health, humanitarian, and development response efforts.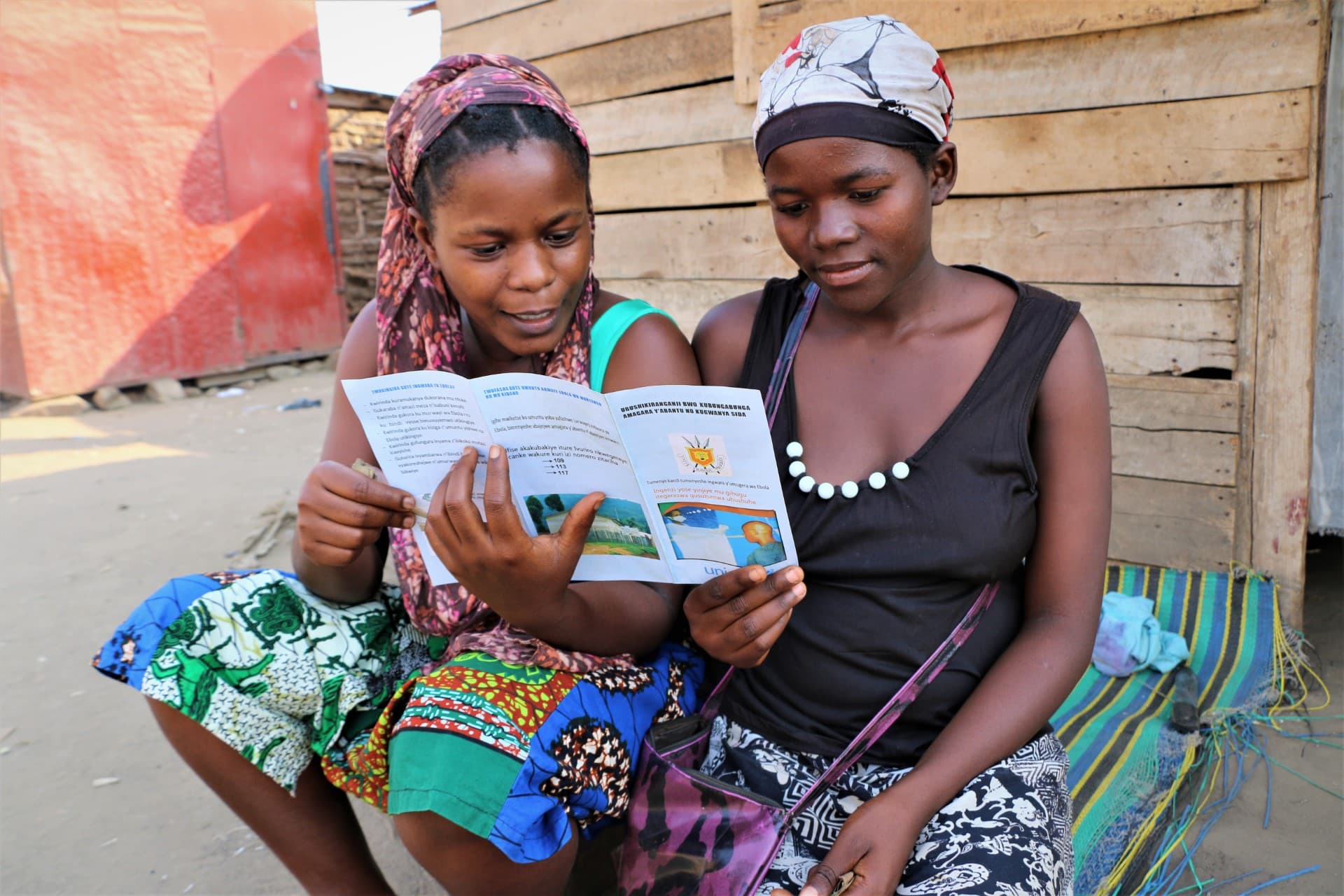 Our Mission
Our roles and principles
Prior outbreak responses have demonstrated the need for expanding and refining collective approaches to community engagement during public health emergency and humanitarian responses. The COVID-19 pandemic requires a rapid scale-up to respond to the unprecedented challenges and growing demand for support.
The Collective Service is bolstering the capacity of governments and partners to prioritize, structure and coordinate their work—ensuring a lasting impact. Community capacities, knowledge, feedback and insights inform decision-making at every step of the response, improving both the quality and the consistency of risk communication and community engagement.
The information gathered is also being used to mitigate the threat and spread of misinformation and disinformation at a global, regional and national level. Motivating community members to participate in sharing trustworthy information, halting rumours and enhancing knowledge about the disease is crucial to ensure lifesaving solutions reach and are embraced by those most in need.
Strategic Priorities
4 objectives for a global RCCE Strategy
Key Documents
Learn more about the Collective Service
COVID-19 RCCE Strategy
Collective Service strategy – interim guidance for COVID-19 response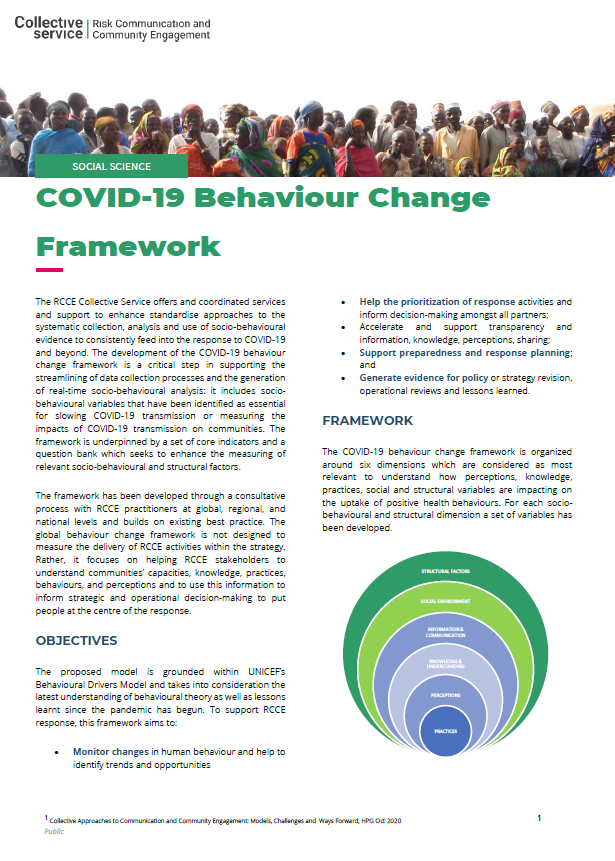 COVID-19 Behaviour Change Framework
Our behaviour change framework  for COVID-19
A Collective Service for RCCE
Description of the Collective Service
Launched in June 2020, the Collective Service is a partnership between the International Federation of Red Cross and Red Crescent Societies (IFRC), United Nations Children's Fund (UNICEF) and the World Health Organization (WHO), which leverages active support from the Global Outbreak Alert and Response Network (GOARN), and key stakeholders from the public health and humanitarian sectors.
The Collective Service hosts a RCCE coordination forum, operational since February 2020, with support from GOARN. Open to any organisation working on RCCE related to COVID-19, it is the primary coordination platform for activities across the global response and is supported by dedicated sub-groups on specific topics such community engagement in low resource settings; migrants, refugees and other vulnerable groups; and media.