The Collective Service
for a Community-led Response
WHAT IS THE COLLECTIVE SERVICE?
The Collective Service was founded in June 2020 during the COVID-19 pandemic to transform how the public health and the humanitarian sectors coordinate, implement, monitor, and resource collaborative approaches to community-led responses for public health emergencies.
The Collective Service supports governments and partners involved in national and local responses for public health emergencies through its three major platforms:
RCCE Coordination
Increasing impact through partner coordination at the global regional and local levels
Data For Action
Evidence-based RCCE strategies to inform decision-making and community response
ON-DEMAND CAPACITY & SURGE SUPPORT
In-country and remote community engagement support, including the Collective Helpdesk
Services Provided
RCCE Coordination
Information and Knowledge Management
Social Science Services
Community Feedback Mechanisms
Monitoring and Evaluation
Capacity Building and Training
Surge Capacity
Collective Helpdesk
Where is the Collective Service Responding
East and Southern Africa : COVID-19 • Ebola • Cholera • Drought
West and Central Africa : COVID-19 • Ebola • Cholera
Northern Africa Middle East : COVID-19 • Cholera
Asia : COVID-19
Americas : COVID-19
Europe : COVID-19 • Monkeypox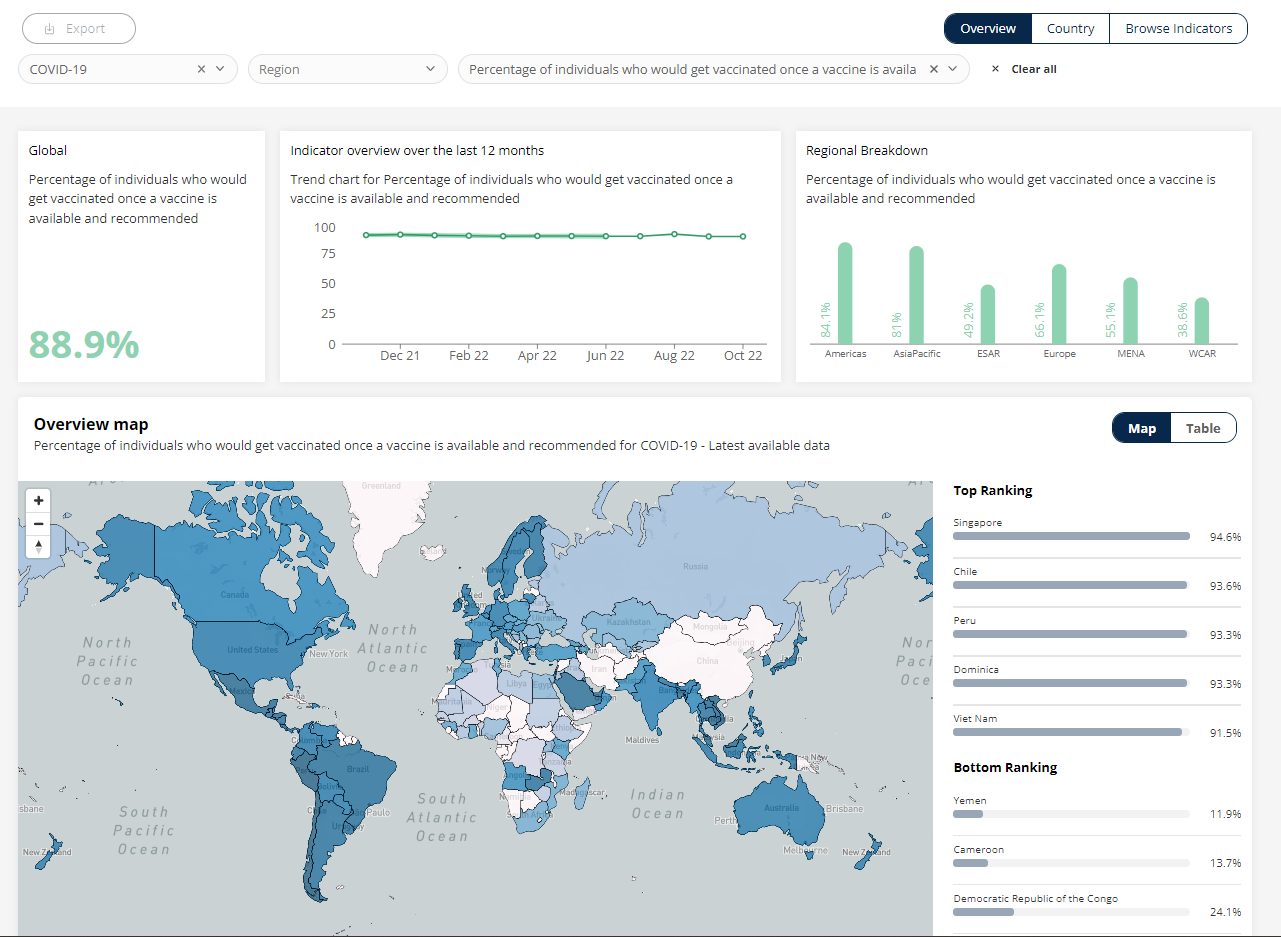 Social Behavioural Dashboard
Visit the Social Behavioural Dashboard to access a first-of-its-kind repository of social and behavioural data on COVID-19 and other public health emergencies. Our data covers 197 countries and consists of over 1 million data points from 672 different data sources. The dashboard provides critical social and behavioural information to
partners working to end the health emergencies. Insights drawn from the dashboard influence how partners design interventions, make investment decisions, and incorporate RCCE into broader public health emergency programming.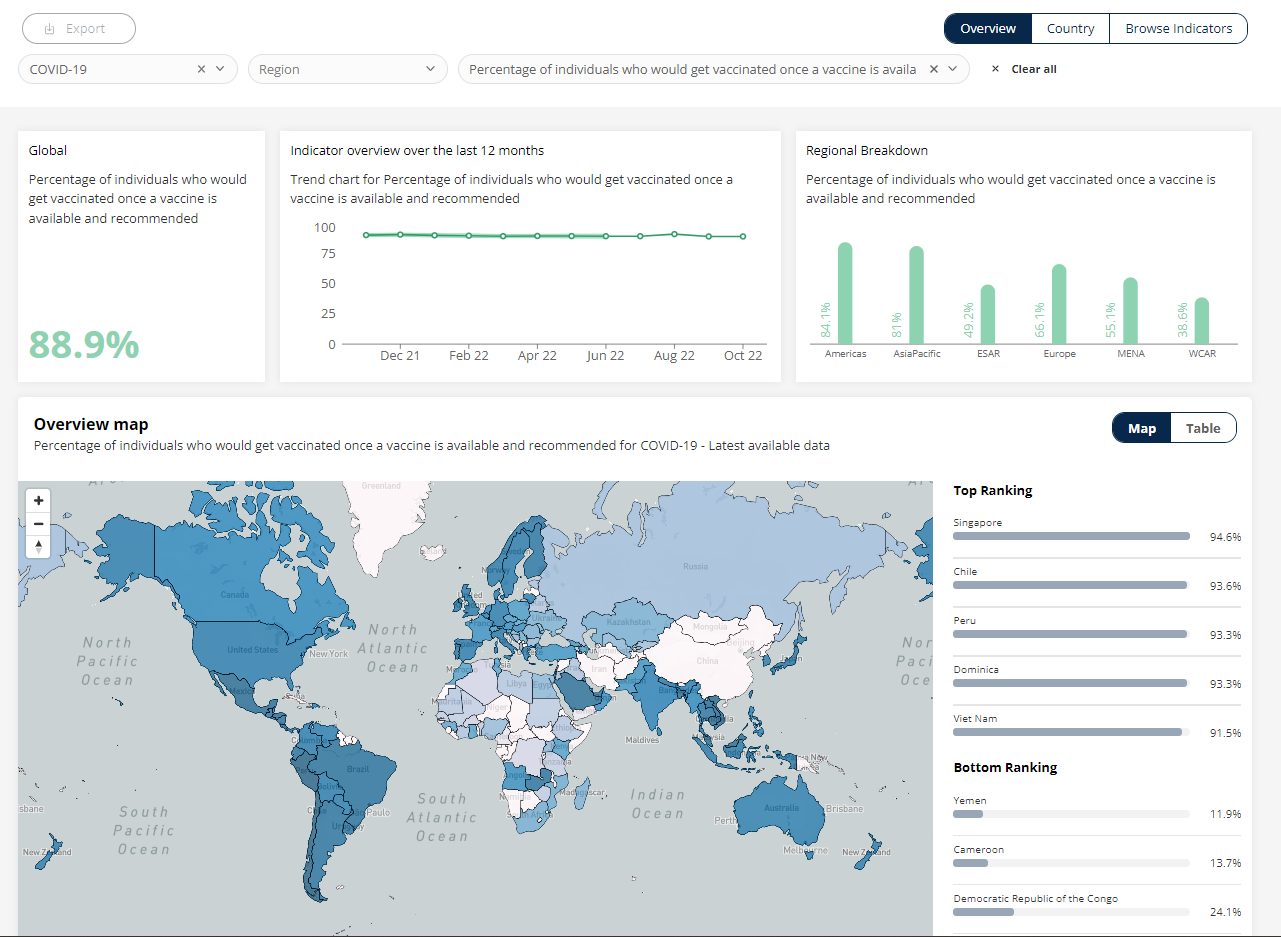 The Collective HelpDesk and knowledge base
The Collective Helpdesk provides practitioners and partners with access to remote technical expertise, data, and knowledge bases in the areas of risk communication, community engagement and accountability. Users are quickly connected to networks, technical experts, and resources.
The Collective Helpdesk is powered by UNICEF and supported by the Collective Service Secretariat, the Public Health Agency of Canada, UK-Med, and the READY Initiative.
To request support and to connect to an expert, reach out to the Collective Helpdesk today.
Collective Service Sub-groups
The Collective Service convenes specialized networks to share
knowledge and build a cohort of partners and practitioners
focused on an inclusive, coordinated, community-led response.
Sub-groups include:
CAPACITY BUILDING
MEDIA SUBGROUP
MIGRANTS, REFUGEES AND OTHER VULNERABLE GROUPS
YOUTH ENGAGEMENT SUBGROUP (YES!)
To learn more about our sub-groups, including how to join:
Social Science Training
Through the Social Science Training, the Collective Service (CS) seeks to address: 1) the limitations to the effective integration of social science in health emergency interventions and policymaking, and 2) the gaps that exist in the knowledge and capacity to produce and use operational social science research in humanitarian and health emergency contexts.
Together, we are reinforcing capacity and local solutions to humanitarian emergencies through mentoring, technical support and resource sharing.
Access the Social Science Training Package here: