Products helping to monitor social behavioural change on most recent public health emergencies from compilation of researches, field work or opinion polls conducted by humanitarian partners, academic and scientist communities.
Social Behavioural Dashboard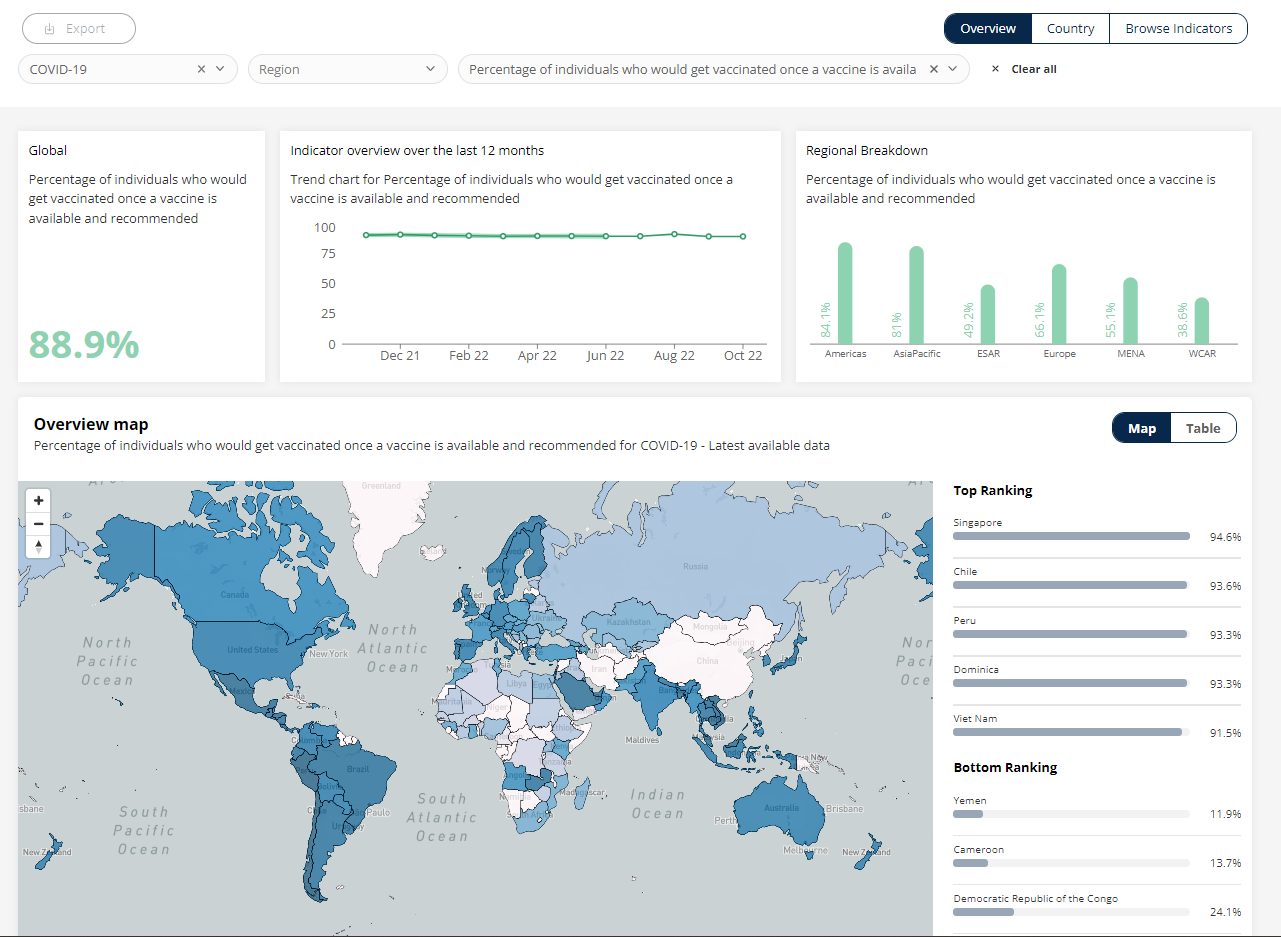 Products designed by the Collective Service to support coordination at global and country levels on community engagement.  
Feedback Mechanism Tracker
COVID-19 Community Feedback East & South Africa
The Collective Helpdesk provides coordinated guidance and support on RCCE-related queries. It forms part of the support offering of the Collective Service and allows for quick access to technical expertise, data, and knowledge bases.
Who is the support for? Anyone seeking rapid or in-depth RCCE technical support and resources that cannot be found at the country or regional levels.
Contact form
Submit your RCCE queries in detail here